Hung over from a hard night of partying to welcome in 2018 (or drown out the memory of 2017)? Well snap out of it! That's right, fans (and curious riders) it's officially a new year, and a new cycling season--so with the powers invested in me by Nostradamus, Baby New Year, and a good shot o' maple bourbon, let's get to it!
January: Back to team camps! FDJ to Biarritz for manscaping, champagne cocktails; Astana to daring raid at high-tech Kazakh prison to free Vinokourov after busted for buying Liege off inevitable winner Kolobnev; Movistar to Pamplona for off-season running of the bulls to determine Tour de France team leadership by stomping. Run, Mikel, run!; Richie Porte loses Tour Down Under on final stage when Chris Froome suffers bilharzia asthma attack leprosy hemorrhoids toenail fungus record-breaking tapeworm and perimenopause in final kilometer.
February: Now we're *really* getting going! Dubai Tour riders evaporate into those "sea monkey" things from the back of comic books at 96k mark of first stage, race halted as team docs attempt to reconstitute cyclists with water cannons; total media blackout of women's cycling for 2018 season as UCI too cheap to buy TV coverage, uses carrier pigeon to announce results, bird eaten by opportunistic hawk. !@#dammit!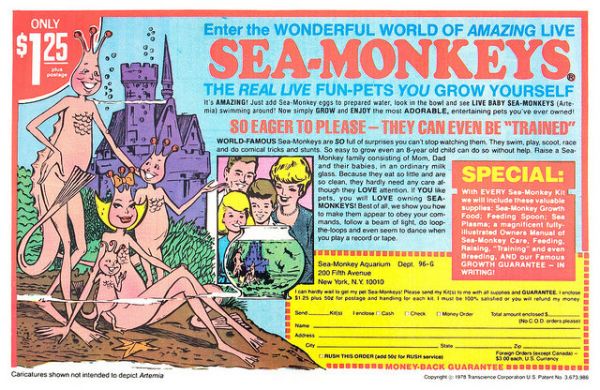 March: Classics Season! Longo Borghini takes 2nd consecutive women's Strade Bianche after chewing, spitting out 100k of gravel to precise dimensions optimal for her current bike setup; Carlos Betancur repeats 2014 Paris-Nice glory victory after--aw, no he doesn't, he misses the start line on stage 2 due to rendezvous with 12-pack of Dunkin Donuts; Pozzato triumphs in final Milano-San Remo when blinds rest of peloton with gleaming beauty of new chest tats.
April: The scrawny little hard men come out to play! Philippe Gilbert loses Tour of Flanders after 2nd 55k solo breakaway when Alejandro Valverde spins past him at finish line 15 minutes after waking up, taking shower, making himself pancakes, and wandering down to the start line to sign autographs for fans; Valverde completes total sweep of Ardennes after--oh, who the !@#$ knows *what* that guy is on!; Van Avermaet realizes he's blown the entire Classics for 2018 when mistakenly sucked Fabian Cancellara's wheel on daily Starbucks run.
May: It's Il Grande Giro, baby! Giro pays Froome undisclosed sum to ride, Froome blows it all on new weight-loss PED, disappears into thin air; final week cancelled after defending champ Dumoulin takes 7-day refuge in roadside port-o-pot to "powder his nose"; !@#dammit Mikel why aren't you riding this I *told* you to bag one of these before going for the Tour in 2019!
June: Pre-Tour de France race prep time! Froome to accelerated PhD prgram in mechanical engineering, avers "just looking to tune up the ol' espresso maker, mate"; entire Team Sky to altitude training in undisclosed South American mountain location accessible only by llama, donkey, and Jiffy Bag; Bouhanni improves power-to-weight ratio by repeatedly punching resident peloton !@#hole Gianni Moscon.
July: What else? It's the Giant Yellow Freakshow, baby! Chris Froome's frame sawed in half by enraged Movistar team boss, motor shown to new UCI boss L'Appartient, who waives Fitbit at it and proclaims "that's some mighty nice brake cables you got there!"; Mark Cavendish relegated, removed from race for being a "whiny crybaby little !@#$"; 3 week women's Tour de France goes forward after Marianne Vos repeatedly runs new prototype studded anti-flat road tires over race organizers' face. Equality is sweet!
August: it's the fabulous Vuelta, baby! Vincezo Nibali disqualified on first day when slaughters field, found tethered to Elon Musk SpaceX rocket by near-invisible fishing line; entire peloton swallowed by melting tar in high mountains, mistaken for "really skinny wooly mammoths" when unearthed 15,000 years from now; Alberto Contador--aw, whaddaya *mean* he's retired?!
September: More Vuelta, honey! New Euskadi team takes 20 stages, points/mountain/combo jerseys, and team classification, politely arrive at start line one hour late on stage 2 to allow someone else to win *something*; 9 random strangers mistakenly replace Euskadi riders on stage 18 when team bosses can't tell own cyclists from screaming fanatics in full team kit--next year, try just selling the general public some t-shirts instead!
October: World Championships time! Men's and women's pelotons reduced to 15 apiece after worried national team captains tie up own domestiques reasoning, "after that Chantal Blaak !@#! you can't trust a !@#damn one of 'em"; Esteban Chaves takes men's time trial because "!@#$ it, none of the rules apply any more, who cares if I weigh 6 grams going into a 20 kph headwind the whole way?"
November: Giro route revealed by race organizer reading crumpled cocktail napkin from Froome's pocket titled "What I Want You to Put in the 2019 Giro"; Froome banned for 3 days in off-season for--argy-bargy in a 2004 juniors amateur race? What the !@#k is *wrong* with you, UCI!
December: Team kits revealed! AG2R gives up on trying to make kit look nice, replaces entire design with "poop emoji"; Movistar switches up navy blue theme with full-body pic of Nair--no, Mik--no, Valverde's face; Wiggins quits rowing career, announces he'll be competing in 2020 Summer Olympics in weightlifting, reveals new, all-natural not-chemically-enhanced bod:
Well, folks, it's on to an exciting 2018. Now you know--so don't come b*tching to me about it when it happens!